Welcome to Tig n' Seek Wiki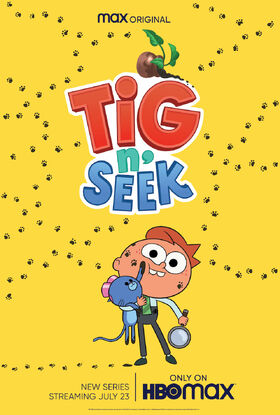 Tig n' Seek is a series that aired on HBO Max.
The series follows eight-year-old Tiggy and his gadget-building cat, Gweeseek, as they search for the lost items of Wee Gee City. With Tiggy's cheerful attitude and Gweeseek's exceptional inventing capabilities, the duo humorously navigate day-to-day dilemmas at the Department of Lost and Found.
The show was made into a series after the premiere of a successful pilot titled Tiggle Winks that aired in 2018.
The show stars Myke Chilian, Rich Fulcher, Jemaine Clement and Wanda Sykes, each bringing fun and chaos to our screens!
Tig n' Seek is now streaming on HBO Max!